In 2022 and looking forward, the market and supply chain will be volatile, putting manufacturers at risk if they don't invest in ERP manufacturing systems.
Identify seven ways enterprise resource planning (ERP) software helps your company deal with various manufacturing problems and protect your future.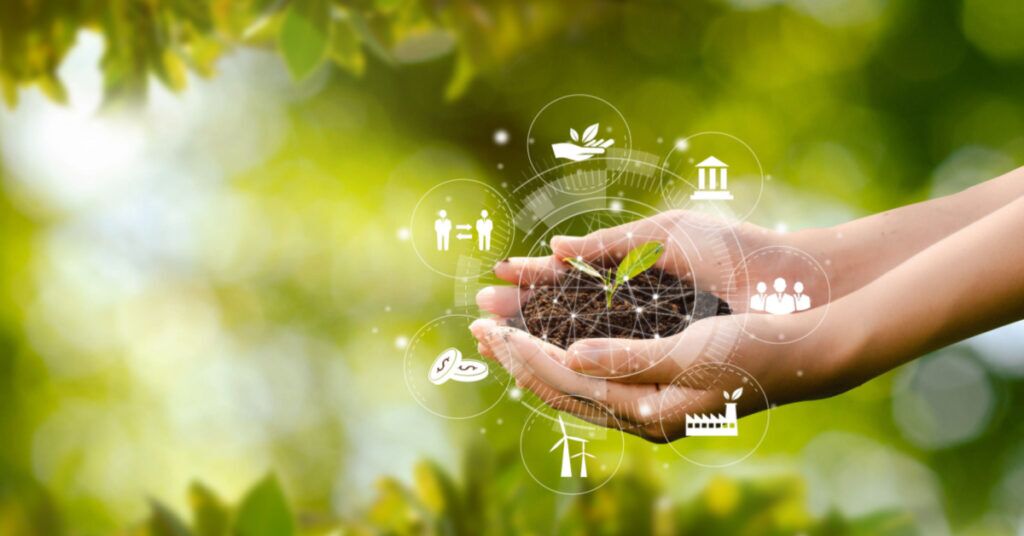 Now and moving forward into 2023, manufacturers will have to be more flexible than ever. Collaboration and efficiency are not nice-to-haves; they are essential.
As manufacturing companies try to get back to growth and deal with today's problems, they need to:
Get information to help them change their strategies
Find ways to cut costs and make their operations more efficient
Get insights and adjust their strategies
Improve how their supply chains work
Make more decisions based on real-time data
Streamline and automate core processes
Undergo significant digital transformation
Garner a full view of operations
An ERP solution can help manufacturers reach these goals, which may be why 43% of private companies are preparing for their digital transformation within the next year or so. Research shows that the most critical ERP needs are to improve manufacturing, inventory, and financial management.
What is ERP in manufacturing?
ERP systems manage an entire business from a unified solution, including manufacturing, procurement, finance, CRM, HR, projects, and the supply chain.
ERP systems for manufacturers provide industry-specific functionality, including profitability measures, production, shipping logistics, electronic data interchange (EDI), supply chain management, and advanced manufacturing capabilities.
Modern manufacturing ERPs run on the same databases that run everyday business processes and applications, making them a complete business management platform. By putting all their data and processes into a single system, manufacturers can see their business from every angle, from the shop floor to the strategy level.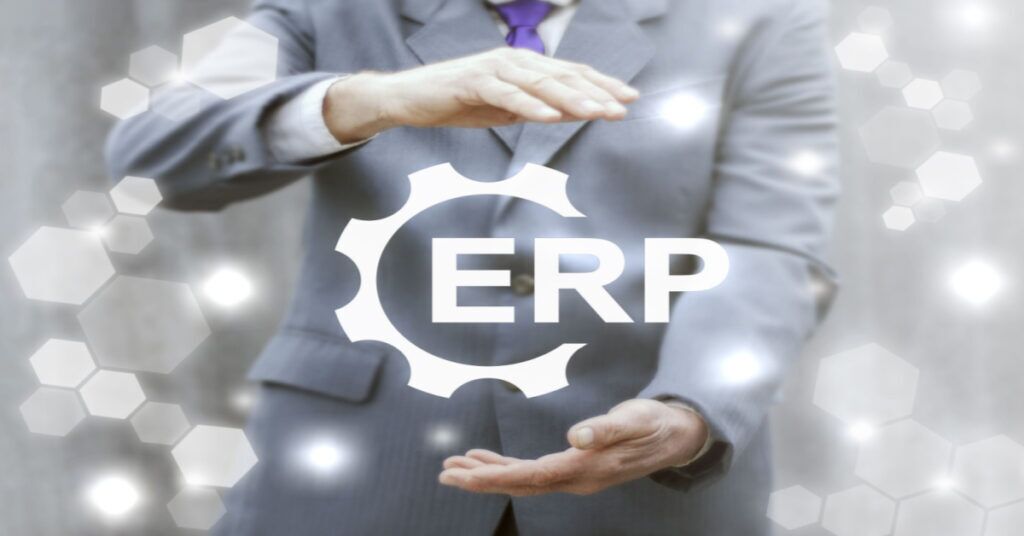 Here are the seven most crucial ERP features for small and medium-sized manufacturers:
BOM and Management of Recipes
In process manufacturing, a well-managed bill of materials (BOM), also called a "recipe," allows for excellent efficiency and the ability to pursue new sales opportunities quickly. A manufacturer with well-managed BOMs aligns every department around a particular set of BOM data. Hence, all parties know the company's position on production lead times, inventory, product cost, and other critical information. Employees can accurately quote jobs, ensure delivery dates are met and take advantage of new and changing opportunities that competitors who don't manage their BOMs will leave open.
Automation
ERP systems of today keep a central database of information about products, operations, and businesses that manufacturers can use to automate and speed up workflows. For example, with ERP, your inventory data can automatically create BOMs. BOMs eliminate the data silos made by disconnected systems and prevent inaccurate materials requirements, miscommunications, production bottlenecks, and shortages.
Changes in digital technology
Disruptions in container shipping, which might not have been a big deal two years ago, now impact manufacturers. Changes in the world mean that the list of important information and processes manufacturers need will keep changing.
Manufacturers use integration platforms and modern ERP to create new business processes or change old ones to adapt to market changes quickly.
Keeping track of inventory
Modern ERP software for manufacturing uses Bill of Materials (BOM) information, historical order data, and algorithmic calculations to accurately recommend how much inventory to keep on hand. With detailed information about supplier inventory, lead times, and other important information, manufacturers can easily plan production schedules, keep inventory levels up, and meet orders with different due dates.
ERP systems that use EDI interfaces to connect to eCommerce systems can automatically send out new purchase orders when inventory drops to a level set by the user. Setting this up keeps inventory levels optimized and prevents stockouts.
Earn more, keep more
Manufacturing ERP software helps manufacturers earn more and keep more cash on hand for ongoing operations. Because information about customers and their history is stored digitally, users can quickly find the vital data that backs up their claims that a customer or order is viable. Information, like details about customers, charges, and SKUs, as well as estimates of costs, timelines, and income, leads to lower loan rates and factoring fees. As a result, you get more money faster.
Traceability
For product and consumer safety, discrete and process manufacturers (like those who make food and drinks, medical devices, or auto parts) need to be able to track their products. With manufacturing ERP software, any manufacturer can look both forward and backward in the supply chain to find out where faulty ingredients or parts originated, which batch, and if that batch is released.
Differentiating from competitors with cheap labor
A manufacturing ERP system can help companies change how they do business. They become higher-value-add businesses. They add new channels, expand their sales territories, open more warehouses, use customer relationship management (CRM), and give customers more services.
A manufacturer can change its business using ERP to standardize, control, and connect different business areas. As the business owner decides on a new company identity, the ERP system makes it easy to map out existing business processes, figure out how to improve efficiency and workflows and report to fit the new strategy. No longer do businesses compete only on price.
Adopt Manufacturing ERP; you'll want to thank us later!
Modern, cloud-based ERP software for manufacturing has given small and medium-sized manufacturing businesses the sophistication and efficiency of large companies.
Since an ERP vendor handles the software, business owners and their IT teams can focus on developing new ideas and growing the business. Today's market and supply chain are too unstable to work any other way. SMB manufacturers who haven't adopted ERP are putting their companies at risk because they won't be able to respond as quickly as competitors to changing market conditions and customer needs.
About Certus Group
The Certus Group is a global solutions provider that grows small and medium-sized businesses. Certus simply and cost-effectively delivers the power of ERP to small companies via the cutting-edge cloud and mobile technologies.
You only need an internet connection to access the same sophisticated and expensive ERP as larger enterprises.
Now you can make your company as efficient and productive as the big guys! With an internet connection, you don't need IT personnel, servers, and expensive software licenses. For those who are "cloud shy," we offer on-premises and hybrid solutions.
Partner with Certus to incorporate the advantages of high-quality ERP software into your plans for future-proofing your company.
Discover more
Request a demo or get in touch with us to learn more about our ERP solution.
---