Or, how an ERP solution can give your company a seamless approach to inventory control and a competitive advantage.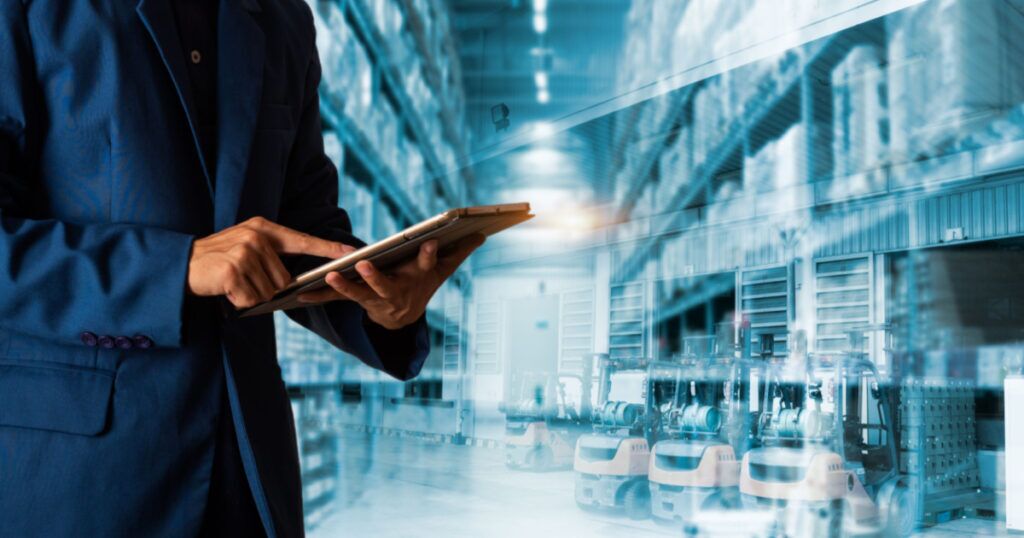 Ask any Food and Beverage (F&B) executive how different today's supply change management (SCM) challenges are versus those of two or three years ago. You'll probably want to grab a coffee together and settle in for a lengthy discussion.
That doesn't mean that some of the earlier complexities have gone away. Rather, new challenges have been piled on, many driven by COVID-19 pandemic constraints. Current trends indicate that these challenges are making technology, such as ERP (Enterprise Resource Planning) solutions, a popular choice for organizations that want to optimize their production and profits.
F&B companies are increasingly being tasked with new and unforeseen disruptions, from volatile commodity pricing and inventory management to quality and safety standards in the face of frequent new product introductions, high demand uncertainty, complex manufacturing constraints, and perishability. The challenges are numerous, and the greatest of all might be identifying the best approaches to handling them – and coming out on top.
Optimizing inventory optimizes profits
Inventory optimization stands out as a critical point of importance for F&B manufacturers as customer demand rises, product portfolios expand, and supply chains lengthen. Inefficient inventory management leads to product spoilage, which subsequently impacts supply. This creates a vicious cycle that eventually reduces sales, lowers profit margins, and impacts customer loyalty.
By keeping the needed amount of each product on hand, optimizing inventory levels can reduce the risk of common inventory issues, such as high storage costs and out-of-stock items. Plus, healthy inventory levels indicate efficiency and profitability, boost cash flow, increase warehousing capacity, and foster brand loyalty and trust at the consumer level.
Demand forecasting accuracy

Efficient demand forecasting enables companies to estimate what customer demand will look like in the future and how it will affect the organization's supply chain. An essential tool for business health, continuity, and growth, it helps to ensure that leaders make the right decisions at the correct times, based on data rather than instinct, with an accurate and repeatable formula.
Machine learning algorithms improve the accuracy of forecasting methods and optimize replenishment processes, and companies can reduce the cost of cash-in-stock and out-of-stock scenarios as a result of these technology advancements.
Accurate forecasts aid in increasing production efficiency, reducing inventory, optimizing distribution, streamlining purchasing, and providing confidence in growth projections. However, creating a demand plan that people in various roles and areas can use to build global supply chain management plans can be extremely difficult and requires the right solution and the expertise to manage it.
Inventory management that optimizes assets
Inventory management, just a line item on the balance sheet under current assets, is one of the most visible global supply chain management expenses in the food and beverage industry. The amount of inventory needed is a result of supply chain design, customer service levels, product quality, and the company's ability to predict demand and produce a product on time.
Misaligned inventory positions will result from basic warehouse management that does not take into account unique demand variability, customer service targets, lead-time, and lead-time variability of each product/location combination.
Robust inventory management solutions are the most effective way for businesses to free up capital, improve service levels, and free up time for employees to focus on higher-value tasks.
Time-phased Planning for Inventory Replenishment
Inventory and demand planning results in improved future visibility of the product, customer demands, and material requirements, providing a single pane-of-view to assist in inventory management.
Recognized as one of the best global supply chain management practices, its output also directs the actions required by suppliers and manufacturers to efficiently meet market demand.
Food and beverage manufacturers are increasingly being asked to manage inventory at customer locations or guarantee a quick replenishment cycle. Advanced, technology-driven replenishment planning can aid in the development of cost-effective strategies in global supply chain management that ensure high levels of customer service while minimizing costs.
Improve supply chain management by optimizing data
As the complexity and speed of the food and beverage industry accelerate, many companies discover that their business solutions and enterprise resource planning do not provide the depth and breadth of data capabilities required to support advanced global supply chain management.
The continued adoption of mature business processes, as well as the ability to leverage the Internet-of-Things (IoT), drives the need for companies to connect multiple systems across the organization, enabling employees to access level-appropriate data and make informed decisions.
Sales and Operations planning
Efficient Sales and Operations planning allows manufacturers to focus on balancing and aligning supply and demand over the tactical time horizon while ensuring the company's financial objectives are met.
Combining data from finance, sales, production, marketing, procurement and transportation into a powerful central resource makes analysis and decision making informed and accurate.
With a comprehensive, data-driven sales and operations process in place, organizations can shorten the supply chain management planning process by days – or even weeks – streamline the planning cycle, and complete multi-divisional analysis in a fraction of the time required with manual processes.
Time to re-evaluate your ERP system?
Along with industry best practices, the right ERP system will enable you to compare multiple "what-if" scenarios, evaluate critical decisions and formulate contingency plans to avoid risk and outperform your competitors when market conditions change.
Contact Certus Food ERP by calling +1 646-403-3031 or via our contact form so we can get acquainted and move your business forward.