And the benefits to Food and Beverage Manufacturers of implementing an ERP solution to help with food waste prevention strategies.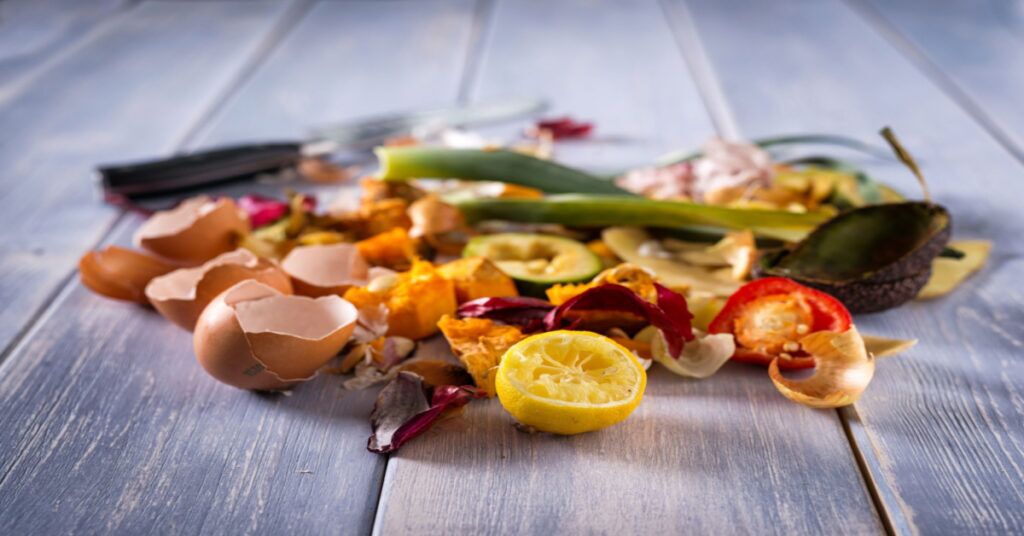 We all remember those painful family dinners with our parents pressing the importance of clearing our plates because "there are starving children in the world."
Who hasn't tried to secretly feed the over-steamed broccoli to the dog – only to find that the dog didn't want it either?

The message, of course, was the cardinal sin of food wastage.
Move forward to our world of global food sourcing and manufacturing, where more pressure falls on manufacturers from the government and consumers to implement food waste prevention strategies, reduce emissions, and lower delivery costs.
Welcome to the pressure-cooker – and bucking the food waste trend
According to the Environmental Law Institute, 30%-40% of food is wasted throughout the supply chain, from processing to in-home and restaurant consumption. In 2015, the United States announced a national goal to reduce food loss and waste by 50% by 2030, in accordance with Target 12.3 of the UN Sustainable Development Goals. Food waste reduction reduces food insecurity, saves money for families and businesses, lowers greenhouse gas emissions, and protects the environment.
Modern-day Food and Beverage professionals are tasked with looking for new ways to give their organizations a competitive edge to remain profitable.
From higher-quality ingredients, and innovative new manufacturing processes, to new technological devices that save money for the organization and help reduce waste – the important thing is that implementation improves your organization with increased production capacity and profitability.
Faced with the challenge of implementing multiple strategies to address a range of business needs, it's easy to understand how Food and Beverage executives continue to rely on legacy systems – and leave food on the table, so to speak.
A straightforward strategy, myriad challenges solved
Imagine a solution addressing all the challenges faced by today's Food and Beverage Manufacturers, such as food waste prevention, food tracing, accurate forecasting, data integration, food safety, compliance, quality control, automation, inventory management, customer communications, and more.
Sound too good to be true?
Manufacturers can mitigate the risks of all the above challenges with a straightforward strategy: the implementation of a food and beverage ERP (Enterprise Resource Planning) solution.
Sounds great, but how?
It's a common question being asked by Food and Beverage managers today, and the answer lies in finding the right partner for the implementation of ERP software for your organization.
In fact, if you don't already have an ERP system in place, you're probably wasting thousands of dollars in food without even realizing it. ERP software is the best solution for businesses looking to reduce food waste and increase ROI – there is no competition.
Of course, many factors must be considered when determining which of the potential improvements in front of you are worth pursuing. How much money, time, and effort will your company be required to invest? How long will it take to see results? What will the end outcome mean for the company?
These questions aren't easy to answer, but regardless of the size of your organization, the transformative results are well worth the effort because an ERP solution for your Food and Beverage facility has the potential to improve nearly every aspect of your business.
So, what's in it for my organization?
Let's take a look.
Enhanced Visibility with a Single, Integrated Database
Food and beverage companies need to change as they grow organically or through mergers and acquisitions. Essential business software or even manual record-keeping may suffice initially. Still, these methods quickly become obsolete and lack the transparency and agility required to run larger, more efficient operations in such a competitive industry.
As a single "pane of glass" across all teams and facilities, ERP software for the food and beverage industry breaks down information silos that may exist in your individual departments. All of your data, from quality metrics and yield analysis to financials, is maintained and updated through a single, easy-to-use interface.
That increased visibility of information is critical for making important decisions on the fly, and the built-in analytics tools found in ERP solutions are vital for gleaning actionable insights. You can see your efficiency rates, understand root problems and increase productivity and profitability.
Furthermore, the best of these systems enables real-time data collection, which means that what you see on the screen is a real-time view. You'll have a constant stream of the most recent readings thanks to integrations with intelligent sensors and scales and automated checks to keep your finger on the pulse of your critical processes.
End-to-end traceability has been simplified
Today's consumer wants to know where their products come from and how they are made. They also want to know that the materials used by food and beverage manufacturers were responsibly and sustainably sourced, and they often show more loyalty to brands that are open about what they are purchasing for their families.
A specialized ERP solution for Food and Beverage manufacturers is key to ensuring end-to-end supply chain traceability. Collecting information only one step forward and one step back is no longer sufficient – your organization requires all details from every stop and critical tracking point (CTP).
Naturally, some of your efforts will focus on cultivating the right relationships with your suppliers, vendors, and distributors to coordinate information sharing. However, the beauty of an ERP system is that it handles the flow of these records, preserving and adding to them as your ingredients travel from source to factory to store.
This emphasis on comprehensive data collection will also better prepare your company for a food safety emergency. While you'd prefer not to issue a recall, excellent traceability is essential for your company's readiness should that situation arise—but that's a topic for another day.
Food Safety and Compliance Guaranteed
Rising consumer expectations and stricter government and regulatory body standards demonstrate that food safety is a serious issue. No food and beverage company wants to deal with a recall or withdrawal. Fortunately, food ERP platforms can help you confidently face this massive challenge.
Certus ERP, for example, is designed to keep organizations like yours in compliance with all relevant regulations and ready for a recall or audit. If it is discovered that your products contain an unlabeled allergen or other hazardous material, you cannot be caught off guard – you must have all paperwork and records on hand at all times.
The traceability tools within ERP for food businesses collect the granular data required to define product ingredients and the surfaces and other materials they may have come into contact with. This is critical for allergen manufacturers and in cases where cross-contamination has occurred: when faced with a crisis, you need to know exactly what was affected and where it is in the supply chain.
Quality Control has been streamlined
Consumers are becoming more discerning, and customer satisfaction and brand reputation remain top priorities for food and beverage companies like yours. If you want to ensure that every product that leaves your facility is of high quality, you'll enjoy the quality assurance features that food ERP solutions offer.
A Food and Beverage ERP system has the tools to ensure that everything coming off the end of a line meets your organization's standards, such as automated checks with smart scales and sensors and intelligent AI-driven image analysis for detecting anomalies. Because these systems update in real-time, you'll be able to address quality issues before they become significant.
The beauty of industry-specific ERP platforms is that they can track your readings and flag deviations from perfection. Whether the issue is consistency, volume, appearance, or another factor that's most important for your products, this can be invaluable in terms of customer loyalty – and your bottom line.
Automation and scheduling provide peace of mind
We've already mentioned some automation applications, but it's worth delving deeper into this aspect of ERP for food and beverage organizations. Humans are prone to making mistakes, but when your critical procedures are scheduled in advance and carried out automatically, you won't have to worry about slip-ups resulting in otherwise avoidable consequences.
Cleaning and maintenance are critical for businesses like yours, so the fact that food ERP platforms can ensure all necessary sanitation and upkeep is priceless. Even better, advanced solutions such as Certus Food & Beverage ERP can schedule these activities for the most convenient times, minimizing production downtime.
Safety and quality assurance measures can also be automated and calibrated to take advantage of the connected devices in your facilities. Meanwhile, the parties in charge of monitoring these aspects of operations can easily keep track of performance thanks to the interface's consistent flow of the most recent data.
Finally, returning to the human factor, it is critical to remember that if an employee leaves your organization, you will lose any information they have that has not been recorded. As a result, digitally preserving all data relevant to your critical processes is even more vital; a food and beverage ERP system is the ideal way to enter and maintain such essential knowledge.
Inventory management and forecasting that makes your organization stronger
Understanding current inventory and anticipated demands are essential for remaining flexible while ensuring that you do not run out of a critical ingredient at the wrong time. ERP solutions are designed to track your material levels and update them in real-time, so you can always know what's left and use those figures to make informed purchasing decisions.
A robust ERP solution for food and beverage businesses also includes vital projection tools that can give you an idea of future demand and how you can best prepare for it. If your organization experiences seasonal fluctuations or is vulnerable to disruption due to weather patterns, you'll find these features especially useful for minimizing waste and maintaining success regardless of the circumstances.
The amount of data captured for each lot that moves through your facilities is another strength of ERP systems' inventory management features. If you need to know where a specific ingredient is stored, where it came from, and what it will be used in, all of that information is available in the system with a few simple selections.
Each of the above features has its own attributes – and they all support the goal of food waste prevention – and increased ROI. Are you ready to take the leap to peace of mind and profitability?
Where do we go from here?
The experts at Certus understand the challenges of Food and Beverage manufacturing and are here to set you on the right track to success – and increased profits.
Schedule a complimentary assessment of your needs, and our team of experts will help you determine the right solution for your organization.
With a solid solution in place, perhaps you can have your cake – and eat it too.
Read:
Top 10 Reasons Why Your Food Business Needs Business Intelligence6 Key Inventory Challenges That Impact Supply Chain Management In The Food & Beverage Industry – And How To Overcome Them