How is your ERP (Enterprise Resource Planning) system's ROI (Return on Investment) performing?
If the numbers you're seeing aren't cutting it, perhaps your system is aging – or wasn't professionally set up in the first place.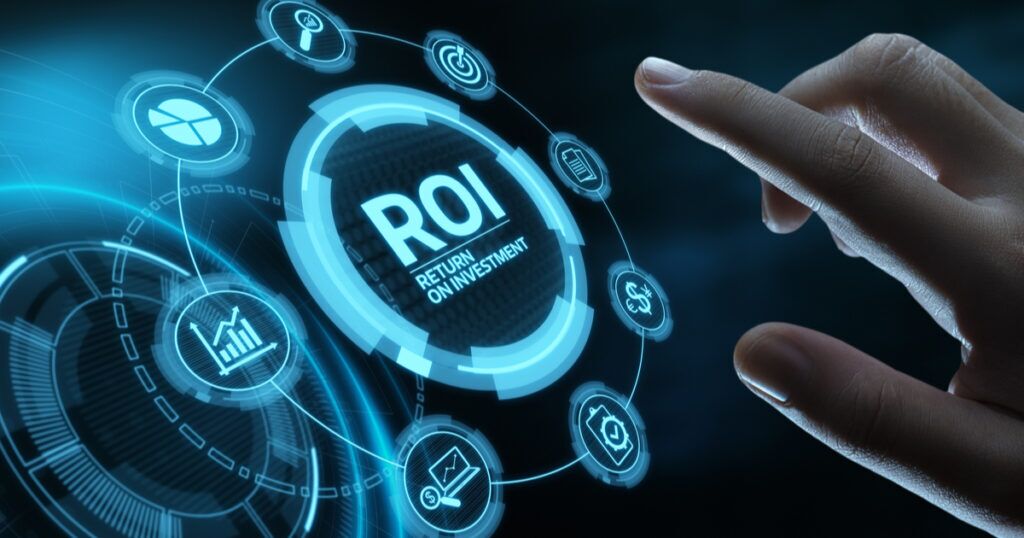 Any investment that a food company makes in technology, such as an ERP system, is executed to increase profit margins and streamline processes. A good software program may increase productivity, enable automation, enhance data insights and decision-making, and optimize traceability, to mention a few advantages.
These, however, are only a means to an end; the fundamental objective is to increase revenue.
Although every company using an ERP solution knows its financial potential, only some can calculate their ROI. There is always a risk that an outdated system will stop offering genuine value for a business, stop receiving support from the software provider, or even start actively impeding profit-making.
So, it begs the question: Are you getting the return on investment you should be from your food ERP system?
Calculating the ROI of your ERP solution
It might be challenging to assess the worth of your present ERP, especially if you have relied on it for a long time. Calculating all costs related to your solution over its lifetime is the best and, presumably, the most straightforward place to start. These are very likely to consist of the following:
Licensing costs, such as regular Software as a Service (SaaS) fees
Costs of implementation: this probably required a significant investment from consulting through installation
Maintenance costs and hardware expenses – these can vary greatly depending on whether you opted for an on-premises or a cloud solution
Training expenses to educate employees on the new system
Upgrade charges for ongoing technology improvements
To fully understand your ERP's ROI performance, you'll need to thoroughly analyze your past operations data – especially if your company hasn't been actively figuring out the savings and improvements the ERP has provided.
Ideally, compare your costs against the benefits the system has provided throughout the years, and this is where things become a little more challenging. It is advised to compare performance levels before and after the installation in a few critical areas. Some suggested areas include:
Labor and time savings
Waste reduction
Warehouse operations efficiency
Effectiveness in production
Supply chain management
Operating expenses
Improvements brought about by organization-wide data integration
Some of these criteria are much more abstract than others, so managers cannot make decisions with precision. Therefore, you'll be able to identify the genuine value the ERP has delivered to the firm, more precisely, the more data you evaluate and the longer you spend doing it. As a general rule, you can use the following calculation to determine a percentage return on investment: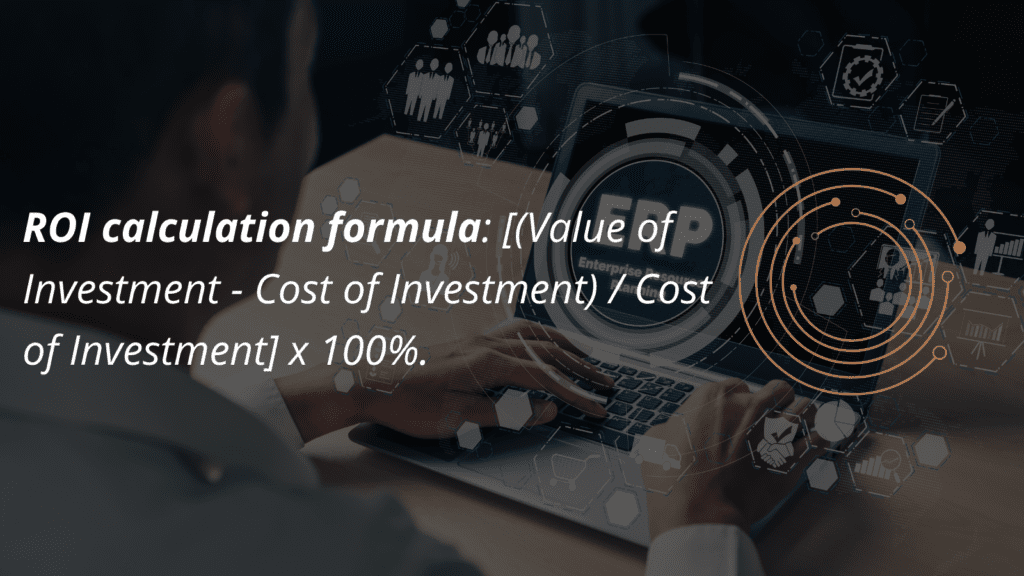 Your ROI calculations will be more straightforward and precise if you choose systems with the best reporting, data interpretation, and Business Intelligence features.
Is it time to switch to an ERP that offers better value?
You can feel underwhelmed after learning how much value your system is adding to the company. When using an older ERP, it's common to find that ROI was good initially but has declined over time. The demands placed on businesses and employees change swiftly within the food sector. You can overcome these obstacles with the best and most current technology.
If alarms are going off, consider whether your existing system is the best choice for you both now and in the future. On-premises solutions are less cloud and hybrid-friendly and significantly more prone to swiftly going out of date.
More justification might exist for further investment in a cloud solution if your ERP is on-premises or if either of the following is true:
Your ERP is a universal solution. Although the advantages of such a system may have initially helped your company, food and beverage-specific ERP has never been more crucial for overcoming the issues facing the sector today.
Your vendor is an SMB. In the past, it was ideal for food businesses to work with small, locally oriented providers. Today, companies that can provide the best-funded, most sophisticated platforms, such as Microsoft Dynamics, take the lead.
Do any of these scenarios sound familiar? Or do you simply need a knowledgeable professional to ask the right questions and help you perform the analysis?
Time to talk?
Certus Food ERP assists companies in the food industry with manufacturing, quality control, and distribution improvements. The Certus team offers a unique combination of capabilities. It is the go-to solution for quickening procedures, overcoming obstacles, establishing steady corporate growth, and increasing the ROI of your technology investment.
Are you a business owner in the food and beverage industry looking for improved results? For more information about our ERP software solutions, contact our experts.
About Certus Group
The Certus Group is a global solutions provider focused on helping small and medium-sized businesses grow. Certus simply and cost-effectively delivers the power of ERP to small companies via cutting-edge cloud and mobile technologies.
You only need an internet connection to access the same sophisticated and expensive ERP as larger enterprises.
---