Meet The Certus Group Senior Management
The Certus Group is headed by information technology and industry professionals with decades of combined experience spanning technology, business, information systems, project management and consulting.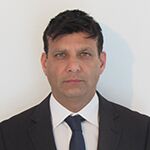 Rick has a commitment and passion for keeping his clients competitive in the global market. He has spent the last two decades delivering expert consulting and software solutions to a number of organisations across the UK, USA, Canada and the Caribbean
Rick is a 20 year technology and business veteran, focused on helping clients to become more efficient, agile and ultimately… more profitable. The common denominator throughout Rick's career has been the building of a culture of uncompromising customer satisfaction in every organisation he's been a part of. Rick leads The Certus Group with that same vigor towards providing value and unrivaled customer satisfaction. Rick holds a Bachelor of Commerce in Accounting and Information Systems and is also a Microsoft Certified Systems Engineer.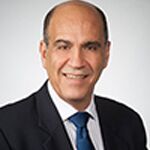 Arthur is a results- driven financial services industry professional with over 25 years of senior management experience. Arthur also has several years of experience as a management consultant in which he assisted companies with financial and strategic planning , plus business plan development and other specialized services.
As COO of the Certus Group Arthur executes his operational responsibilities with razor-like focus.